Dental implants are surgically placed below the gums. The implant is made of titanium, which fuses with the jawbone. After a healing period, a crown, bridge, or denture is secured to the implant to replace missing teeth.
Benefits of Dental Implants
Dental implants provide permanent, stable tooth replacement. The implant itself acts as your tooth root, providing a stable base for the restoration, and dentures, bridges, or other restorations are securely attached to implants. 

Dental implants look and function like natural teeth. The titanium posts fuse with the bone to permanently secure the implant in place. Once fused, the implant provides the necessary stimulation to the jawbone to prevent bone deterioration.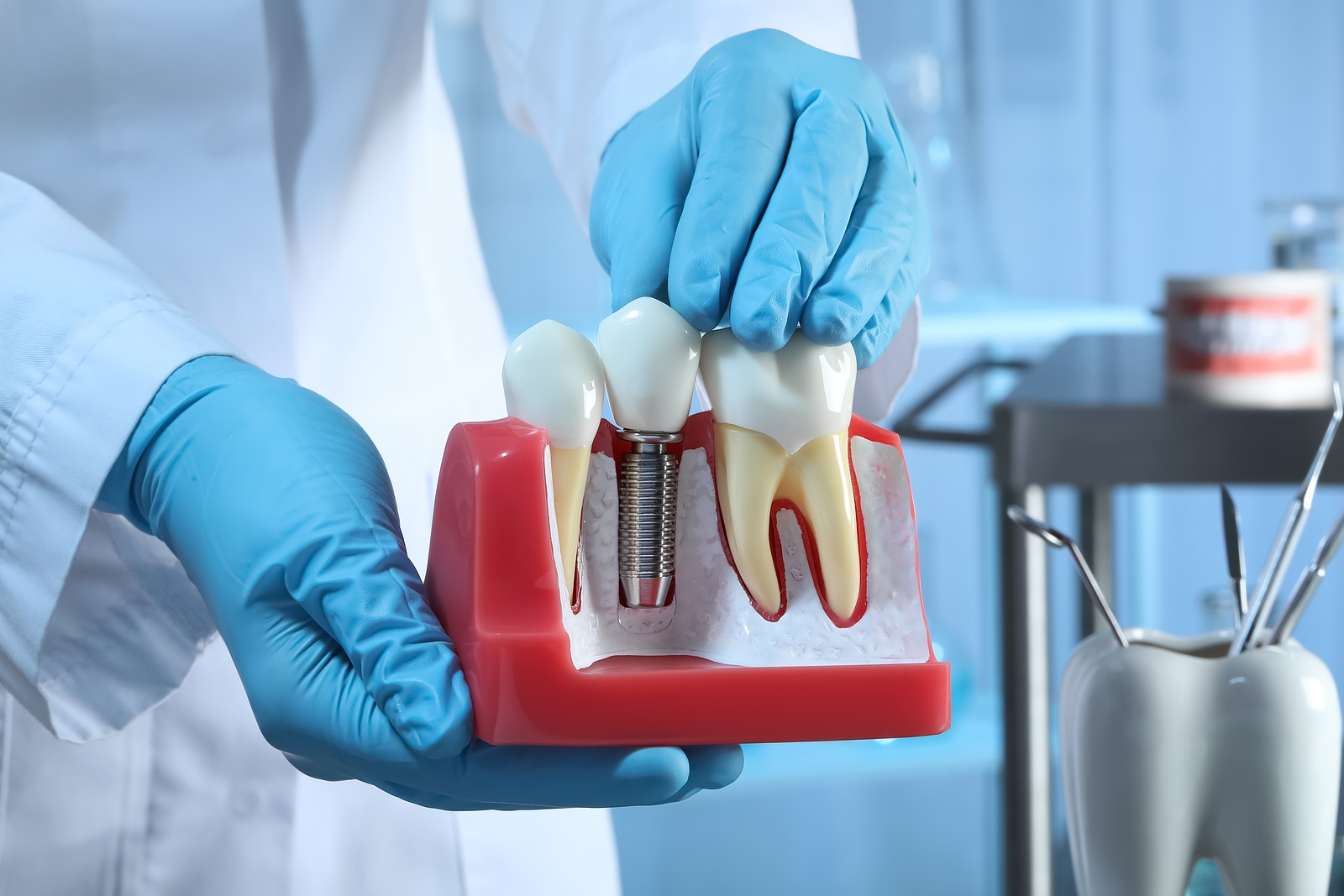 Procedure of Dental Implants
During your consultation, the dentist will review your medical history and take note of any medications you are currently taking. The dentist will also examine your gums and bone structure to determine if you have any oral health issues that could interfere with the dental implants. Implants require healthy gums and good bone structure.

The dental implant procedure is the process of replacing a missing tooth root with a titanium post placed in your jawbone. Over time, the bone and tissue grow around the and fuse with the post. This process is called osseointegration. Once the implant has fused with your jawbone, the dentist can attach a dental restoration on top and you'll be able to enjoy all the benefits of your new teeth.
Dental Implant Aftercare
Caring for your dental implant is important. Here are some tips to maintain your beautiful new smile:
 Practice good oral hygiene. Brush and floss your teeth at least twice daily.
 Visit the dentist for regular checkups at least twice a year.
 Avoid certain foods, such as hard candies, popcorn, and ice. These can crack your crown or surrounding teeth.

Dental Implants are an excellent restorative dental option for patients who prefer a permanent fix for missing teeth.

To find out more about the dental services offered at Arlington Family Dental Care, call (817) 274-8439 or schedule a consultation online. You can also visit us at 2621 Matlock Road, Suite 103, Arlington, TX 76015.